GOOD DENTAL HEALTH SHOULD NOT BE ABOUT WHO CAN AFFORD IT AND WHO CAN'T.
The men and women who work at Hardy Smiles are just like you. They are working, raising families, and trying to decide on a day-to-day basis what they can and can't afford. We understand!
At Hardy Smiles, we are about helping our patients maintain good dental health. To do that, we are not like other dental offices. We have many programs that can meet any budget.
We have different financing options available and a good credit rating is not critical to being approved. We also provide discounts through our "Hardy Healthy You" program. This allows you to keep coming back on a regular basis, and in return you get discounts on services.
Whatever the reason you haven't been back, you need to come back!
Request an appointment with our friendly dentists in Louisburg, North Carolina, today!
Request an appointment today through our website and receive a free consultation!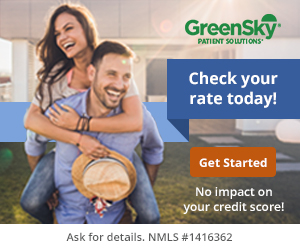 Additional no interest finance plans also available, please visit us today to learn more.